Hairatin Building Fibers are nano particles of keratin, the same protein that the hair is made of. This protein particles have a negative ionic charge that will act as a magnet and adhere onto each hair strand due to the hair's positive static charge. Sprinkle Hairatin Fibers onto thinning areas and turn your hair thicker and fuller instantly.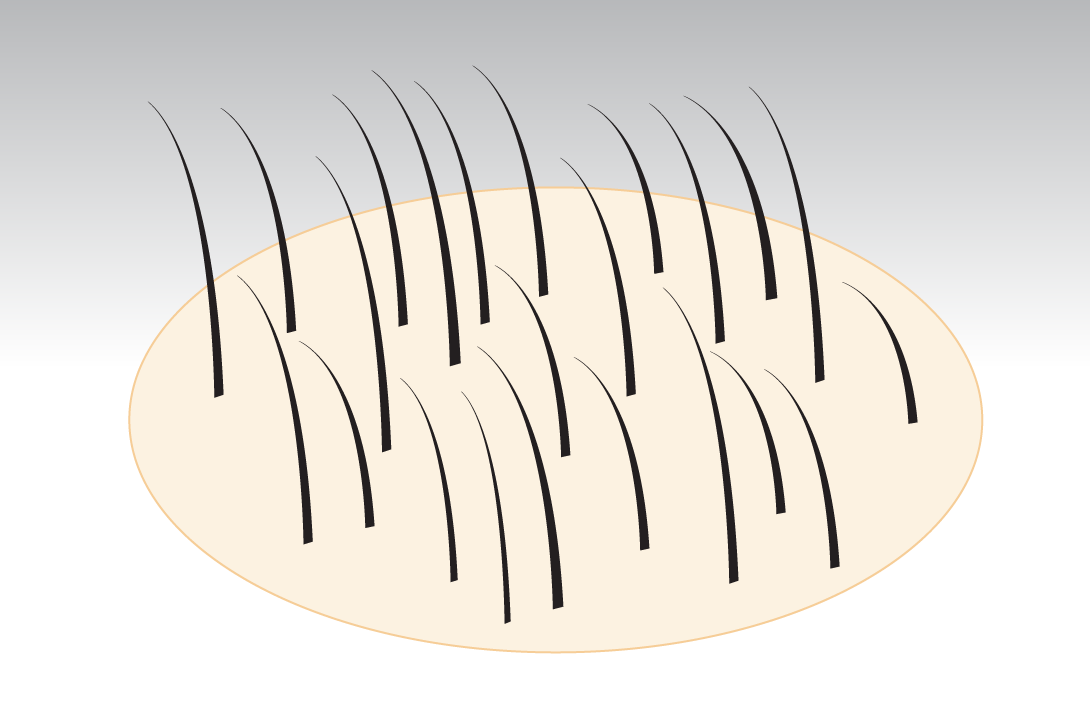 Not all hair fibers are the same
Hairatin hair building fibers  are not  conventional Hair fibers or hair powder. Hairatin's  unique Color Formulation results in translucent fibers that are as shiny as your hair is, so once applied, fibers will blends and become undetectable, without leaving an opaque-matte look.
Hairatin building fibers works different than conventional fibers. Since Hairatin is real fibers and not a powder, the particles resembles the hair's natural cuticles and will blend and adhere onto each hair strand to act like an instant "hair fattener ", turning each strand thicker and fuller to the point that hair loss can no longer be visible. Conventional hair fillers are powder-like "fibers" that fall directly onto the scalp as an attempt to cover the affected area and conceal hair loss.
Gray & Roots Concealer
Brush Out your roots and grays in second.
Hairatin Grays & Roots concealer adopts a very easy mess-free applicator that combs the hair while temporary coloring roots and grays on the head, eyebrows, beard, and mustache. The liquid color density is formulated light enough to be spread evenly and thick enough to prevent a mess. Great for all hair types and textures. Our Brush applicator combs while coloring, to prevents the brush from touching unwanted areas like skin, scalp or front head. Water-proof and transfer-proof, it is small enough to be carried with you wherever you go.

For Woman
Conceal fast-growing grays around the hairline and defines eyebrows. Extends salon visits and coloring for a healthier hair. To be used on roots, loosen grays and eyebrows.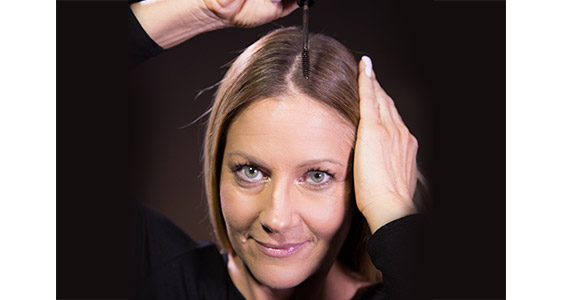 For Men
Control how darker you turn your grays by applying more or less. To be used on head, sideburns, beard and mustache.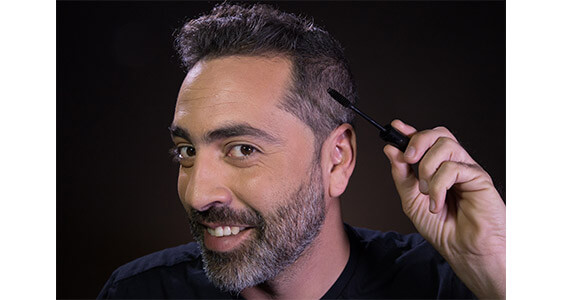 Hairatin Grays & Roots Concealer is a revolutionary way to extend your salons visits.  Very simple to apply, unlike sprays, sticks or powders with a strange odor and harsh materials that stain and harm the scalp and hair.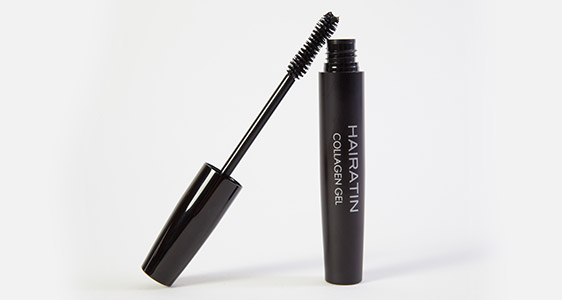 Hairatin 3d Fiber Lash extension kit is a revolutionary set of mascara + Fibers that enhances the thickness and length of your lashes by 500% instantly. The nourishing collagen Gel will prepare your lashes by adding moister. The applicator is specifically designed to separate your lashes for a smoother and more natural look, preventing clumps or excess. The brush combs evenly to separate and lengthen lashes while providing ultimate adhesion for the micro fibers to attach.
The high performing Vegan Fibers are natural micro particles of the same protein found on your lashes. Being 10 times thinner and lighter that other fibers, it will easily attach to the collagen gel. Fibers are elastic to allow an easy and even application. This lightweight formula is water proof and can be re-applied multiple times until the desired look is achieved.