How it Works Grays & Roots Concealer
Brush out your roots and grays in second.
Hairatin Grays & Roots Concealer adopts a very easy, mess-free applicator that combs the hair while temporarily coloring roots and grays on the head, eyebrows, beard, and mustache. The liquid color density is formulated light enough to be spread evenly andthick enough to prevent a mess. It's great for all hair types and textures. The brush applicator combs while coloring, to prevents the brush from touching unwanted areas like the skin, the scalp or forehead. Waterproof and transfer-proof, it is small enough to be carried with you wherever you go.
For Women
Conceal fast-growing grays around the hairline and define eyebrows. Extends salon visits and coloring for a healthier hair. To be used on roots, loosen grays and eyebrows.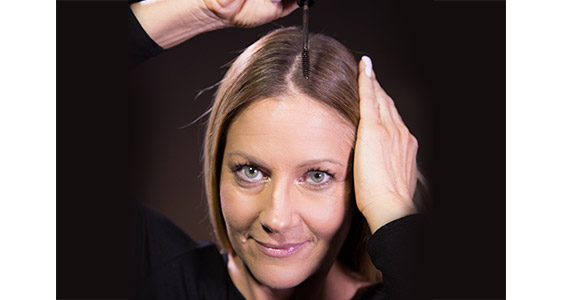 For Men
Control how much darker you turn your grays by applying more or less. To be used on head, sideburns, beard and mustache.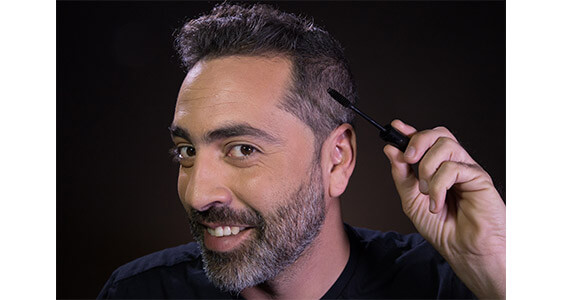 Hairatin Grays & Roots Concealer is a revolutionary way to extend your salon visits.  Very simple to apply, unlike sprays, sticks or powders with a strange odor and harsh materials that can stain and harm your scalp and hair.